CORPORATE OVERVIEW
OUR STRATEGY
Bearing Resources is a mineral exploration and development company, focused primarily on lithium. Through an agreement with Li3 Energy Inc. (OTCQB:LIEG), Bearing will acquire an undivided 17.7% interest in the advanced-stage Maricunga project located in Chile. The Maricunga lithium brine project represents one of the highest-grade undeveloped lithium salars in the Americas. Over US$30 million has been invested in the project to date and all future expenditures through to the delivery of a Definitive Feasibility Study (DFS) are fully-funded by it's joint venture partners. A resource expansion and project de-risking program is currently underway with an updated resource calculation anticipated in H1/2017.
Download our Corporate Presentation:

Corporate Presentation (3840 KB)
MANAGEMENT & DIRECTORS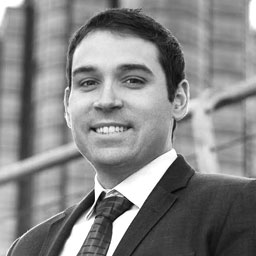 JEREMY POIRIER
PRESIDENT AND CEO
Jeremy Poirier has over 12 years of experience in the capital markets, built a strong network of investor and industry contacts, served on a number of boards, and held senior officer positions at several public and private companies. Most recently, Mr. Poirier was a co-founder of Pure Energy Minerals Limited (TSXV:PE) and served as a Director from December 2013 to September 2016, in addition to holding a senior management role. During his tenure with Pure Energy, he reviewed numerous lithium assets and fostered relationships with various partners throughout the supply chain. Mr. Poirier was instrumental in the formation of Bearing Resources in it's current form, including facilitating a number of over-subscribed capital raises, in addition to the acquisition of Li3 Energy and a number of other corporate developments. He also serves as a Member of Advisory Board at Nevada Energy Metals Inc. (TSXV:BFF) since April 2016 and serves as a Director of CVR Medical Corp. (TSXV:CVM) since September 2016.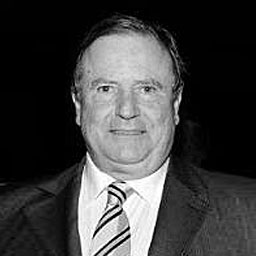 PATRICK CUSSEN
DIRECTOR
Mr. Cussen is an industrial civil engineer with 45 years of mining industry experience. He has extensive experience in minerals and mining and specifically in marketing, sales, project exploration, project evaluation and economic assessments. Mr. Cussen is currently the Chairman of the Board of Li3 Energy Inc. ("Li3"). As previously announced, the Company has entered into a binding letter of intent to acquire an interest in the Maricunga Lithium Project in Chile from Li3. Mr. Cussen has served as the Chairman of The Center for Copper and Mining Studies for 15 years, Cesco, a Chilean think tank on mining. Mr. Cussen holds an engineering degree and a Masters of Economics from the University of Chile.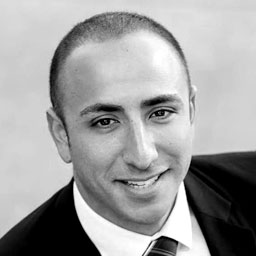 BENJAMIN ASUNCION
VICE PRESIDENT, BUSINESS DEVELOPMENT
Over the past decade, Mr. Asuncion has accumulated extensive experience in the capital markets and the natural resources sector. In 2007, Mr. Asuncion joined Haywood Securities Inc., a privately owned Canadian sell side brokerage firm, as a research associate working within the mining space focusing on precious and platinum group metals. During his tenure at Haywood, he has been involved in a number of sectors including oil and gas, technology and telecom, in addition to his core focus on mining. He subsequently advanced to become a sell-side research analyst in 2012 covering companies from exploration through to production in the precious metals and lithium space. Prior to joining Haywood, Benjamin was involved in the management of an endowment fund at Simon Fraser University (SFU). Mr. Asuncion holds a Bachelor of Business degree from SFU with concentrations in finance, accounting and management science.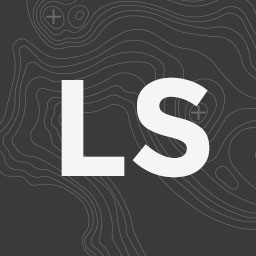 LUIS SANEZ
PRESIDENT OF SOUTH AMERICAN OPERATIONS
Mr. Saenz is a finance executive with nearly 25 years of experience in mining finance and metals trading with a focus on Latin America. Mr. Saenz has served as CEO and Director of Li3 Energy since 2009, in addition to serving on serving on the board of Atico Mining (TSXV: ATY) and acting as an advisor to Faro Capital in Peru for all mining transactions. Throughout his career, Mr. Sáenz has held senior rolls with Standard Bank of South Africa, Merrill Lynch and Pechiney World Trade. He holds a degree in Economics and International Affairs from Franklin & Marshall College in Lancaster, PA.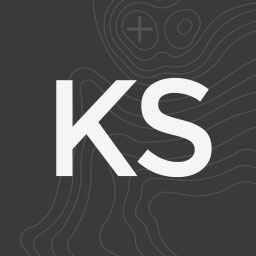 KIRK SHAW
INDEPENDENT DIRECTOR
Mr. Shaw retains extensive experience with public company disclosure requirements, tax law and business development. Shaw is currently the head of Odyssey Media Inc. With offices in Vancouver, Los Angeles and Brisbane, Kirk actively finances and produces multimillion dollar movies with stars such as John Cusack and Sharon Stone. His past work in the entertainment industry includes the academy award winning The Hurt Locker as well as leading Canada's largest independent film and television production company where he produced, financed and delivered over 165 movies, series and documentaries (aggregate revenue exceeding $600 million) to clients such as Sony and NBC Universal.
In addition to the entertainment industry, Kirk Shaw is an active director, officer and investor in exploration companies listed on Canadian stock exchanges. With 30 years top-level public and private corporate financing and operation experience, Kirk Shaw maintains a well-honed business acumen that allows him to identify and capitalize early on new opportunities and emerging trends.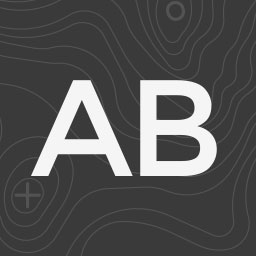 AMAR BALAGGAN
INDEPENDENT DIRECTOR
Amar Balaggan is a Certified General Accountant (C.G.A., C.P.A.) and holds a Bachelor of Technology degree in Accounting, along with a Diploma in Financial Management, from British Columbia Institute of Technology (BCIT). He was one of the founding members of Odyssey Media Inc. and has been serving as Odyssey Media Inc.'s Corporate Controller since 2009.

Amar has extensive experience in the accounting, finance and industry in general; and has worked as the Corporate Controller at Insight Film Studios Ltd, as the treasurer for a local non-profit, as an tax advisor / accountant at a local Chartered accountant Firm and has also served as the Chief Financial Officer at Sophia Capital Corporation (TSX-V) and Folkstone Capital Corporation (TSX-V). He has been responsible for overseeing the accounting, tax and the external financial reporting, planning and financial analysis for the various Companies over the years.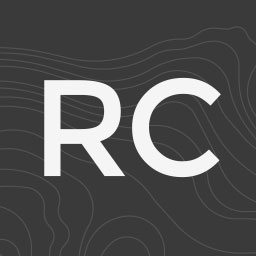 ROBERT CAMERON

ADVISOR
Mr. Cameron is a graduate of Carleton University and a member of the Association of Professional Engineers and Geoscientists of British Columbia. Mr. Cameron has over 30 years of experience in the mining industry. He was the Chief Executive Officer (and President until Aug 2010)of Valley High Ventures from Sept 2008 to March 2011, when it was sold for ~$120 million. He held the position of Vice President and Manager of Exploration for Phelps Dodge Corporation of Canada Limited (a subsidiary of Freeport McMoran Copper and Gold Inc.) between 2001 and 2008. Mr. Cameron's career includes all aspects of mining exploration throughout the world including North and South America, Asia and Europe. Mr. Cameron is a qualified person for the purposes of NI 43-101 and has reviewed the disclosure this site.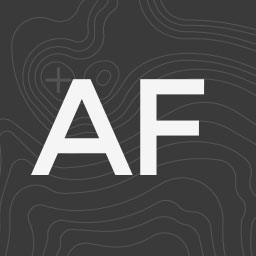 ANN FEHR, CPA,CGA
CHIEF FINANCIAL OFFICER AND CORPORATE SECRETARY
Ann Fehr is the founder of Fehr & Associates and has several years of senior management and consulting experience. She has worked in management since she received her CGA designation in 1996. During her career she also spent several years providing senior level accounting services to publically traded companies and currently holds CFO positions in several. As such, Ann is specially qualified to assist with senior management level problem solving and support the CFO/controller functions of a company. The majority of Ann's senior management and board governance experience is in the real estate and mining industries, as well as through volunteer work. She has also worked extensively with tax and year end accounting.